Choosing the best vehicle insurance is a critical decision. We may not always have control over what occurs on the road, but we do have control over our vehicle insurance.
While we all hope for the best, accidents sometimes occur, and you should be prepared. So, whether it's a minor ding or a total loss, you need an insurance provider on your side.
With so many vehicle insurance companies competing for your business, it can be tough to determine which ones are the best.
Here is everything you need to know about the top 5 car insurance companies in South Africa to help you with your quest.
Types of Car Insurance Companies in South Africa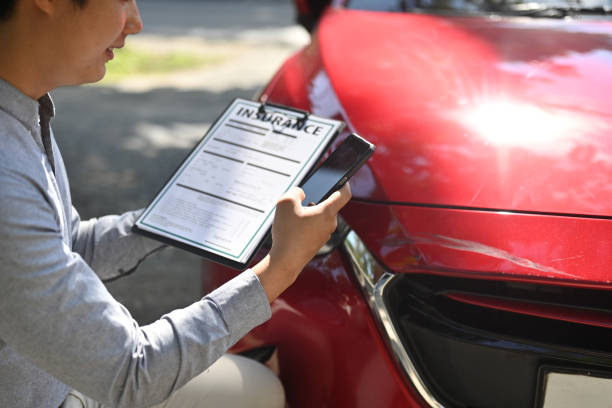 To help you pick the coverage that best fits your needs and budget, it's useful to understand the three forms of auto insurance in South Africa:
1. Comprehensive Car Insurance
Comprehensive auto insurance is the complete deal. It covers injury or damage caused by your car or the vehicle of another.
It also protects you if your vehicle is lost, stolen, or hijacked, or if it is destroyed by a natural disaster such as a fire, explosion, flood, hurricane, hailstorm, or other natural disaster, depending on your policy.
It is usually the most expensive coverage because it is the most comprehensive. However, insurers frequently provide policy flexibility and variety to meet your needs.
Also Read Business Car Insurance in South Africa: 6 Perfect Businesses
2. Third-Party Car Insurance
Third-party automobile insurance policies are designed to cover only the damage or harm to a third party in the event of an accident.
Typically, this comprises hospitalization expenses, death benefits, and property repair. However, you are not covered by your vehicle.
Third-party car insurance is sometimes divided into two types: third-party fire and theft and third-party only. Third-party insurance only covers the third party in an accident caused by you.
However, in addition to third-party coverage, third-party fire and theft coverage protects your car in the event of a fire or theft. However, your vehicle is still not insured in the event of an accident under either policy.
10 of the Top 5 Car Insurance Companies in South Africa
1. Discovery
Discovery is one of the top vehicle insurance companies in South Africa, not only because it has low rates and a variety of plans, but also because it offers useful perks to its customers.
Discovery also provides all of its clients with access to its Vitality Drive incentive program, which encourages safe driving and keeps you safe!
Discovery offers three automobile insurance plans:
No excess for third-party accidents, emergency roadside help, trauma care, personal liability cover, and up to 25% of your monthly fuel and Gautrain cost back.
Classic Plan: Besides the Essential Plan, you get no excess for weather-related claims, car rental for 30 days when you claim, and up to 50% of your fuel and Gautrain spend reimbursed per year.
Purple Plan: In addition to the Classic Plan, you will receive multi-vehicle benefits that will lower your premiums if you own multiple vehicles, the replacement value of a new car if your written-off or stolen vehicle is less than 24 months old, and an assigned service executive.
2. OUTsurance
Outsurance is well-known for providing good value for money and quick service. If you remain claim-free for three years in a row, you will receive 10% of your paid premiums returned.
Outsurance is so certain in their pricing that if they can't beat your existing premium, they'll pay you R500 in cash.
OUTsurance also provides Help@OUT emergency home and roadside assistance in the event of an empty tank, flat tire, or roadside emergency.
OUTsurance offers three car insurance plans:
Comprehensive automobile insurance provides coverage for loss or damage caused by an accident, as well as fires, explosions, storms, earthquakes, and other natural disasters, with a set excess, 12-month guaranteed premiums, and liability coverage of up to R5 million.
Essential auto insurance: Designed for unfinanced vehicles over 5 years old and worth less than R125 000, with cash claims paid out and liability coverage of up to R1 million.
Motor warranty insurance is intended to cover the cost of repairing your insured car in the event of a mechanical or electrical failure.
3. King Price
King Price is undoubtedly a South African favorite because it is the only insurance provider that reduces its clients' monthly payments to match the declining value of their automobiles.
Furthermore, if you insure more than two vehicles, you can save up to 20%.
King Price provides the following auto insurance services:
Complete coverage: Accidental damage, theft, hijacking, and liability coverage are all covered.
Agreed value: Similar to comprehensive coverage, except that the insured value listed on your insurance schedule is the amount for which your car is protected for three years and does not decline.
Theft and depreciation: This covers the total loss of your vehicle if it is written off, stolen, or hijacked, as well as damages caused by attempted theft or hijacking.
Third-party, fire, and theft: This covers theft, hijacking, and third-party liability if you cause the accident.
Third-party only: Covers accidental damage to a third party caused by you in an accident.
Classic or high-value car insurance protects against accidents, theft, and third-party responsibility.
4. Momentum
Momentum has a well-deserved reputation in South Africa as one of the best vehicle insurance companies, with no hidden fees and outstanding service.
You can save up to 30% on your premiums every year with their incentive program, Momentum Multiply, even if you don't claim.
Momentum Assist also provides roadside assistance 24 hours a day, seven days a week.
Momentum provides a variety of insurance policies to meet your needs.
Momentum Pick: Personalized vehicle insurance allows you to tailor your coverage to your needs.
Momentum Priceless: Comprehensive coverage for your vehicles, including motorcycles, trailers, caravans, and watercraft, with no extra windscreen repair and sound equipment loss or damage.
Momentum Envoy: A superior insurance service that includes complete coverage, delivery of your car after a repair due to an insured occurrence, and quick vehicle assessment at your home or workplace.
5. MiWay
MiWay is well-known for providing auto insurance that is both reasonable and customizable.
You can choose whether to insure your vehicle for retail value, market value, exchange value, or special agreed value.
MiWay also provides 24-hour roadside assistance, WeDrive (a take-me-home service), and a fast claiming process via the app or online.
MiWay provides four tiers of insurance to cover your vehicle:
Comprehensive automobile insurance protects you against theft and hijacking, damages from an accident, fire, or explosion, natural disasters such as hail and floods, responsibility to third parties as a result of an accident, and intentional damage to your vehicle.
Third-party liability, fire, and theft: Covers theft, fire-related damages, and damage to another person's car caused by an accident.
Only third-party: Provides liability coverage for any damage you may make to another person's property.
Loss in total: Provides clients with insurance coverage for the total loss of their automobiles due to write-offs, theft, or hijacking, as well as limited third-party liability.
Momentum Envoy: A superior insurance solution that includes full coverage as well as delivery of your vehicle following an incident repair.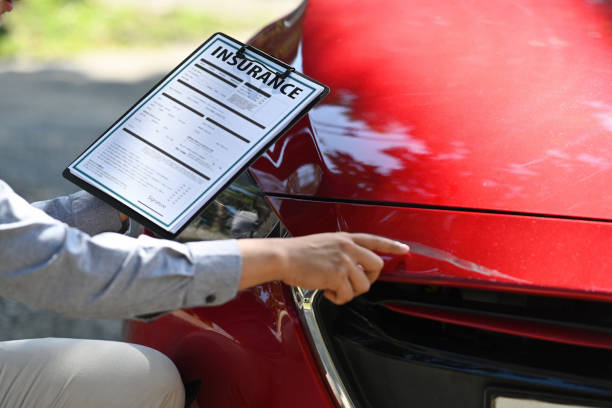 6. 1st for Women
1st for Women is an insurance program specifically created for women and their unique driving needs, putting women's safety first.
1st for Women offers a variety of benefits to women, such as Guardian Angel on Call, which guarantees you arrive home safely, Guardian Angel Road Assist, medical bills up to R500 due to an accident, and optional sound system cover.
Read More Hartford Auto Insurance Company Review 2023
Clients of 1st for Women have three vehicle insurance options to select from:
Comprehensive automobile Insurance: provides coverage for loss, theft, and damage to your automobile, as well as fire damage to your vehicle and damage to third-party property if you cause an accident.
Fire, Third-Party, and Theft Car Insurance: Covers theft, fire, and third-party damage to your automobile, as well as third-party damage you may cause in an accident, as well as access to a trustworthy and trackable tow truck that will transport your car to the nearest repairer or storage yard and cover the costs of doing so following an accident.
Third-Party Car Insurance: It protects you against third-party losses, charges, and expenses.
7. Dial Direct
Dial Direct is a versatile and cost-effective insurance provider that offers bundled insurance packages that include automobile, pothole, and smartphone coverage.
The distinctive benefits of Dial Direct include same-day claim settlements on select claims, a Payback Bonus with payback after 4 years of claim-free protection, convenient online and in-app management, and towing services at the touch of a button.
Dial Direct offers three types of vehicle insurance to its customers:
Third-Party Only: Covers damage to other vehicles and property caused by your negligence.
Third-Party, Fire, and Theft: Provides coverage for automobile repairs or replacement if it is lost or damaged by fire, as well as third-party vehicle or property damage claims.
Comprehensive coverage protects you against financial loss in the event of a car accident, third-party vehicle or property damage, or if your car is stolen.
Dial Direct also provides auto top-up, pothole insurance, scratch and dent coverage, and a motor warranty.
Related Auto Infinity Insurance Review 2023
Conclusion
That's all there is to the top 5 car insurance companies in South Africa! South Africa's finest vehicle insurance company
Each firm provides a distinct collection of insurance services, so you're sure to pick the best one for your needs and budget.
Remember that a cheaper rate does not always indicate a better insurance alternative. It is critical to evaluate pricing, but you should also select a policy that meets all of your needs.
Choose the one that will allow you to drive without knowing your insurance provider.