Santam is one of South Africa's leading financial service companies, controlling more than 20% of the insurance market.
Santam is a formidable force in the industry, with over R1 million policyholders and five large business divisions, including Santam Personal, Santam Specialist, and MiWay.
They continue to develop with their attention to detail and focus on maintaining high quality.
Santam has dedicated itself to responding to changing surroundings and enhancing all aspects of its business with sheer will and determination to keep its market share and continue developing.
This provider is competitive, consistent, competent, and committed to diversity as a means of growth.
Santam is the answer if you want to work with an insurance provider who will not let you down and will remain committed to performing "insurance right and proper."
Santam offers a variety of specialty insurance packages in addition to their standard personal insurance offerings, including automobile, building, home contents, drone, executive, and watercraft coverage.
Real estate protection for sectional titles is provided by Echelon, personal asset risk solutions are provided by H&L, and travel insurance is provided by Travel Insurance Consultants (TIC).
Santam Travel Insurance Consultants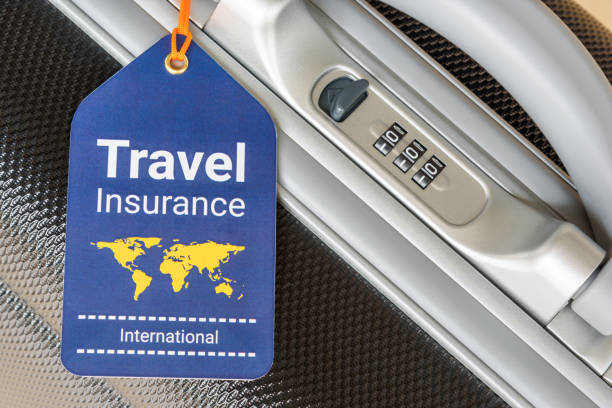 Santam Travel is underwritten by TIC, the largest travel insurance company in Southern Africa with over 30 years of experience.
They not only provide specialized travel insurance packages, but they also provide excellent service while keeping premiums low.
TIC provides travel insurance to clients all over Southern Africa through its large network of brokers, agents, banks, and medical aid schemes.
Related Top 5 Car Insurance Companies in South Africa
Santam Travel Insurance Services
If you're planning a trip to South Africa and need inbound travel insurance, whether you're going on a family vacation or need coverage for your next business trip, TIC can help.
What Santam Travel Insurance Covers
Santam travel insurance packages are fantastic, with coverage for lost or damaged luggage, personal belongings and documents, trip cancellation and curtailment, emergency medical treatment, personal third-party liability, repatriation and evacuation, and more.
Santam Travel Insurance Packages
Leisure standard and leisure comprehensive coverage: If you're going to an expensive country (where the Rand is weak), you'll want to get comprehensive coverage, which covers a wide range of losses and emergencies, as well as pre-existing illnesses.
If you're going to a location where the Rand is equivalent to the local currency (other Southern African countries), you could choose the leisure standard package.
Coverage on the ground: If you're planning a journey within South Africa's borders, this product is ideal!
You'll be covered for flight cancellations and delays, vehicle rental excess waivers, medical transport and evacuation, and much more!
Senior travel insurance is ideal for leisure vacations because it covers medical emergencies, repatriation and evacuation, luggage loss, death and disablement, third-party responsibility, and much more.
If you are studying or working abroad, this insurance will cover medical emergency expenditures, third-party liability, lost or stolen luggage, and cancellation and curtailment cover.
Emigration travel insurance: if you're emigrating and won't have medical coverage for some time, this insurance is crucial to protect you and your family as you make the often tough and perplexing adjustment.
Incoming travel insurance: for visitors to South Africa from other countries who want coverage for everything from lost luggage to unjust incarceration.
See More Why is Car Insurance So Expensive in Massachusetts?
Benefits of Santam Travel Insurance
When you need assistance, Santam's SOS is available. They will aid you, whether you have a dead battery or a burst geyser.
Santam Insurance specializes in specialist markets ranging from aviation to agriculture insurance.
If you are searching for something specific, you can find a broker and discuss your requirements with them to get advice on the appropriate coverage for you.
Agriculture is a significant part of our economy, and Santam recognizes that cookie-cutter insurance solutions may not be what farmers require; therefore, they have developed insurance solutions specifically for the agriculture business.
How to Obtain Santam Travel Insurance
Obtaining Santam Travel Insurance is a simple process. Here are the actions to take:
1. Online Submission
To apply for travel insurance, go to Santam's official website and use their online platform.
Filling out an application form, submitting trip details, and picking your coverage options are common steps in the process.
Before making a purchase, read and comprehend the policy terms and conditions.
2. Making Contact with a Broker
Santam collaborates with a network of insurance brokers who can help you discover the best travel insurance policy.
Brokers are well-versed in the numerous options available and can assist you in making an informed decision.
3. Phone Application
If you prefer a more personalized experience, you can call Santam's customer care and apply for travel insurance with the help of a specialist.
Conclusion
Remember to thoroughly read your travel insurance policy schedule and understand exactly what you are and aren't insured for.
Once you've gone over the details, keep the document in a secure place and save TIC's emergency contact number and email addresses on your phone and anywhere else you can access it if you lose your phone.