Short-term health insurance, also known as short-term medical insurance, is designed to bridge a brief gap in health insurance coverage.
They may be suitable for people who are not qualified for group health insurance, cannot pay COBRA, are not eligible for special enrollment in an Affordable Care Act (ACA) plan, or have missed open enrollment.
The top short-term health insurance policies provide critical features at a low cost.
We looked at affordable temporary health insurance to see if they provide short-term health insurance.
Then we examined affordable temporary health insurance parameters such as maximum coverage benefits, length of coverage, coinsurance, deductibles, maximum out-of-pocket alternatives, waiting periods, pre-existing condition coverage, network restrictions, pre-certification requirements, other exclusions, and cost.
What is Affordable Temporary Health Insurance?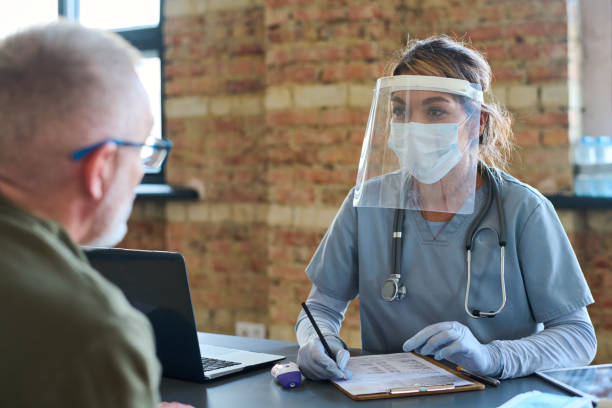 Short-term insurance policies are purchased through private insurance firms and provide short-term medical coverage.
They typically last three months or fewer; however, in some places, they can last one to three years.
These plans operate similarly to other types of health insurance in that you pay a monthly fee in exchange for the plan covering some medical expenditures.
In contrast to health insurance marketplace plans and most employer-sponsored policies, short-term health insurance plans are exempt from federal requirements.
Affordable Temporary Health Insurance
1. Pivot Health
One of our top affordable temporary health insurance companies is Pivot Health.
Pivot Health is a branch of HealthCare.com, a technology-enabled health insurance solutions provider with a team of health insurers, financial specialists, and technical experts.
Pivot Health's web tools assist you in prioritizing your insurance requirements, and the organization provides a variety of available services.
The organization distinguishes itself by providing discounts on prescription drugs as well as 15% to 30% off eye tests, glasses, and contact lenses.
Deductibles range between $1,000 and $10,000, with annual limits ranging from $100,000 to $1 million.
Coinsurance costs between $3,000 and $10,000 in out-of-pocket expenses.
Exclusions include pre-existing conditions, vaccines, routine physical checkups, and injuries sustained while participating in extreme activities.
Waiting times for illness are five days, 30 days for cancer, and six months for services such as a tonsillectomy.
2. Everest Reinsurance
Everest Reinsurance has been in the insurance business since 1973 and has an AM Best financial strength grade of A+ (superior).
The company offers a variety of policy types on the market, including property, casualty, specialty, accident, and health insurance.
Everest offers the FlexTerm Health Insurance Plan, a short-term health insurance plan that includes monthly or pre-pay payment alternatives and free-look time to cover unanticipated accidents and illnesses.
The FlexTerm insurance policy has coverage limits ranging from $250,000 to $1,500,000.
Policies offer co-insurance and deductibles ranging from $1,000 to $10,000, with a $50 co-pay option.
3. UnitedHealthcare
UnitedHealthcare's insurance is underwritten by Golden Rule Insurance Company, a subsidiary of UnitedHealthcare since 2003.
For almost 30 years, the firm has supplied short-term health insurance in 25 states.9 UnitedHealthcare has an A+ (superior) financial strength grade from AM Best.
Extended coverage from TriTerm Medical Insurance ranges from one month to 12 months, with the opportunity to renew for up to 36 months.
Policies include network coverage with almost 1,500,000 physicians and over 7,000 hospitals and medical facilities, as well as mandatory waiting times.
There are several preventative care alternatives available, and a $50 copay is included in the Copay Select plan.
Prescription coverage is accessible with coinsurance, and there is some coverage for home health care, rehabilitation, and hospice.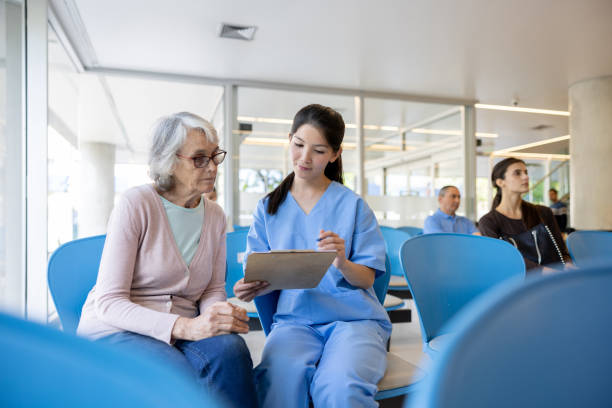 How much does short-term health insurance cost?
Your cost will be determined by the plan, as it is with all insurance. A monthly premium and certain additional healthcare costs will be your responsibility.
Short-term health insurance premiums are typically substantially lower than those of Affordable Care Act (ACA) plans.
However, there is a reason why they are less expensive: The plans frequently do not cover much, and only a portion of the monthly cost is spent on medical services.
What do short-term health insurance plans cover?
Plans sold through the healthcare marketplace must meet specific requirements under the ACA.
They must cover so-called essential health benefits and pay for a share of those costs. These are some examples:
Doctor's services
Hospital care
Mental health services
Pregnancy and childbirth
Prescription drugs
What do temporary insurance plans not cover?
Because the ACA standards do not apply to these plans, there are various possibilities for your medical services not being covered:
You already have a medical condition.
Your medical history may be used to assess your eligibility for short-term policies. They usually do not cover services related to pre-existing conditions.
For example, if you have asthma, cancer, diabetes, or another chronic illness and require treatment for your condition, you may be denied coverage.
They refuse to pay a provider.
Most regulated health insurance plans have a network of health providers with whom they have contracted at predetermined rates.
However, some short-term designs lack a network. They will instead apply their predetermined pricing to all medical claims.
So, if your provider charges you more for a medical service than the plan is prepared to pay, you will be responsible for the difference.
You use non-covered medical services.
Most short-term health plans exclude maternity care, prescription medicines, and a variety of other medical services.
Furthermore, there are restrictions on how much cost-sharing the plan will accept for the services that are covered.
Conclusion
People who do not have health insurance can get temporary coverage through short-term health insurance.
These policies often provide less coverage than standard plans and are subject to several restrictions.
You will not be covered if you have a pre-existing condition.
In addition, plans often have limited provider networks, which may result in more out-of-pocket payments for you.
So, before obtaining short-term insurance, carefully analyze your options and ensure that it suits your personal needs and budget.
While short-term medical insurance is far more limited than traditional health insurance, the finest short-term health insurance policies serve as a temporary stopgap between plans supplied by an employer and those acquired on the market.
Pivot Health is our top recommendation for short-term health insurance because it offers prescription drug discounts and the finest value options.
Everest offers Flex Term Health Insurance with an open physician network and coverage benefits of up to $1.5 million with low waiting periods.
United Healthcare provides a three-year renewal option for extended short-term options.