A small business is commonly defined as an employer with one to 50 employees, excluding the owner, their spouse, and any family members, when it comes to health insurance coverage.
However, some jurisdictions and private firms consider organizations with one to 100 employees to be small businesses.
The Small Business Health Insurance Options Program (SHOP) will help you identify ACA-compliant group plans that you can offer to employees by acquiring coverage with the assistance of an agent or broker.
If you fulfill the eligibility standards, a SHOP plan is the only way to qualify for the Small Business Health Care Tax Credit.
If you can't locate a plan on the SHOP marketplace, you can look for one on the websites of insurance companies.
If you provide SHOP coverage, it must be available to all full-time employees, and you must have an office or worksite in the state where you are applying for coverage.
Not all providers offer SHOP plans, and they might not be available everywhere.
Whether you pick a SHOP plan or another type of group health insurance plan, you'll want to work with a trustworthy company that prioritizes your employees' healthcare needs.
We analyzed organizations based on the advantages they offer and their third-party ratings to help you find the most affordable Health Insurance for small business.
Affordable Health Insurance For Small Business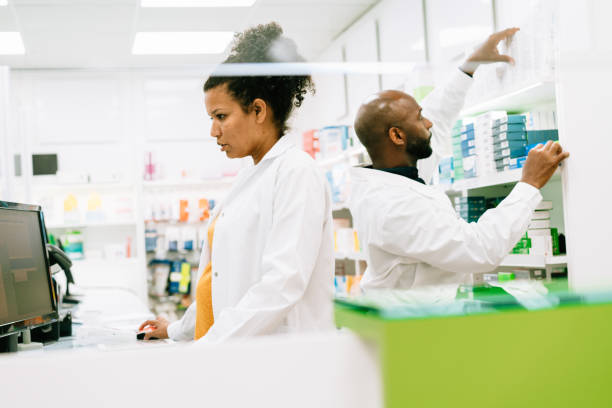 1. UnitedHealthcare
UnitedHealthcare is the overall most affordable health insurance for small businesses, according to our research.
With about 70 million customers, it is the largest insurance carrier in the United States by membership.
United Healthcare collaborates with nearly 1.3 million physicians and other healthcare professionals, as well as 6,500 hospitals and care facilities.
Also Read Health Insurance Plans: How does it work and Types
Aside from its powerful network and availability in all fifty states, it gets points for offering a wide selection of services and programs, including options for part-time and seasonal workers.
United Healthcare provides several small business plans, including HMO, PPO, EPO, and POS plans.
It also offers savings to consumers who combine their health insurance with dental and vision coverage, as well as complimentary exercise, nutrition, and self-care advice.
United Healthcare is an industry leader in technological integration, in addition to providing a diverse selection of plan alternatives.
It provides easy in-app services like claim filing and mental health services (available with select small business plans through a dedicated app), which can save prospective clients time and effort.
United Healthcare, unlike some of the other alternatives on our list, does not include a platinum plan, which often provides more extensive coverage than other levels.
In addition, the corporation paid the California State Insurance Commissioner's Office $91 million in 2019 for wrongly rejecting claims.
While the lawsuit addressed PacifiCare, a UHC subsidiary bought in 2005, potential buyers should be aware that the company is not without flaws and should check customer reviews before making a purchase.
If you are a car owner in South Africa, I would love for you to check out the best business car insurance in South Africa.
2. Blue Cross Blue Shield
Blue Cross Blue Shield (BCBS) entered our list of the most affordable health insurance for small business because of its extensive network of coverage and outstanding consumer service ratings.
Over 95% of physicians and 96% of hospitals accept BCBS, which covers over 106 million Americans.
It also placed highly in J.D. Power's 2022 U.S. Commercial Member Health Plan Study across many areas.
BCBS, like many of the other health insurance carriers on our list, provides a wide range of health insurance alternatives, such as PPOs, HMOs, and high-deductible insurance plans.
BCBS is made up of 34 independent, community-based businesses that operate under one umbrella.
As a result, policies and coverage options may differ from one firm to the next. Check with your local BCBS provider to see what services and coverage alternatives are available to you.
While BCBS has a well-deserved reputation for providing high-quality service and products, that reputation comes at a cost.
Internet evaluations indicate that BCBS is more expensive than comparable plan alternatives offered by other competitors on our list.
Furthermore, some plans have deductibles that are higher than the industry standard, implying that consumers will pay more out of pocket when receiving medical services.
Finally, BCBS is a solid alternative for any small business owner wishing to provide their employees with reliable coverage and a diverse range of options.
Nonetheless, before choosing BCBS for your small business's healthcare needs, double-check your local affiliate's coverage selections and customer service ratings.
3. Elevance
Elevance (previously Anthem, Inc.) is a major player in the regions where it operates, owing to its fairly priced plans and wide network of healthcare providers.
This means that employees have more options for providers and are less likely to have to seek treatment outside of their network.
Numerous web sources also claim that Elevance customers will pay less for coverage.
Read More Health Insurance Network: 3 Perfect Types
According to online reviews, Elevance is an excellent alternative for organizations wishing to supply their employees with a large network of medical professionals at a reasonable cost.
However, it is vital to remember that Elevance has been accused of poor customer support and high coverage denial rates for several years.
From 2014 to 2019, Elevance Blue Cross, a local subsidiary, was fined $9.6 million by California's Department of Managed Health Care, primarily for failing to appropriately manage customer complaints.
Elevance was also investigated earlier this year by the Maine Bureau of Insurance for complaints of underpayment, claim denials, and payment delays.
Elevance is currently available in the following states: California, Colorado, Connecticut, Georgia, Indiana, Kentucky, Maine, Missouri, Nevada, New Hampshire, New York, Ohio, Virginia, and Wisconsin.
4. Aetna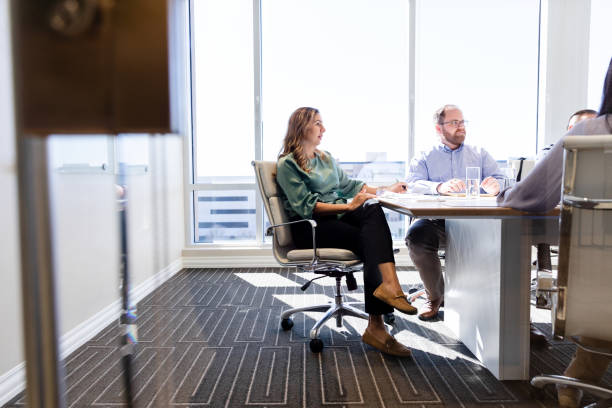 Aetna made our list of the most affordable health insurance for small business because of its focus on preventative care alternatives. Aetna has made a significant shift toward value-based care (VBC) in recent years.
This healthcare perspective emphasizes the value of preventative measures like preventative treatments and healthy lifestyle choices.
All plans incorporate VBC elements that encourage plan participants to make healthy lifestyle choices, such as exercising, eating a nutritious diet, and stopping smoking.
Aetna is not as huge as some of the other companies on our list, operating in only 16 states. Aetna, on the other hand, brings a significant amount of institutional experience with its 169-year history.
Numerous internet sources also claim that the company's costs are competitive with other providers.
Aetna has a complaint index of 1.94, according to the National Association of Insurance Commissioners.
Over the same period, it received about twice as many complaints as the average insurance business.
Aetna was also fined $500,000 in 2020 for wrongfully dismissing multiple emergency care claims in California.
Related Affordable Temporary Health Insurance: 3 Companies to Look Out For
While this is concerning, it is crucial to remember that several large health insurance carriers continue to receive a significant volume of complaints and fines.
Proceed with caution and look into what people are saying about Aetna in your state or region.
5. Kaiser Permanente
In our search, Kaiser Permanente was the most lowest affordable health insurance for small business
Another significant difference between it and the other providers
Kaiser Permanente, being a closed group, not only provides health insurance but also operates a network of private hospitals that are only available to Kaiser Permanente members.
Kaiser Permanente has 12.6 million members in eight states (Hawaii, California, Colorado, Georgia, Maryland, Oregon, Virginia, and Washington) and the District of Columbia.
Nonetheless, its unique business model makes it suitable for companies wishing to deliver high-quality medical care to their employees at a low cost.
Because of Kaiser's closed system concept, members pay cheaper fees for medical treatments in its private facilities.
And, like Aetna, it encourages preventative care to keep its members healthy and lower medical expenditures.
Employers can also select among plans with a wide range of possibilities, such as gold, silver, and bronze plans.
Kaiser Permanente offers copayment HMOs, deductible HMOs, and HRA and HSA-qualified plans within these price ranges.
While Kaiser Permanente has continuously received good ratings for quality service from industry associations and review services such as U.S. News Health, there are some downsides.
Because of its restricted geographic reach and limited network of medical care providers, it is not a good fit for companies that hire nationwide.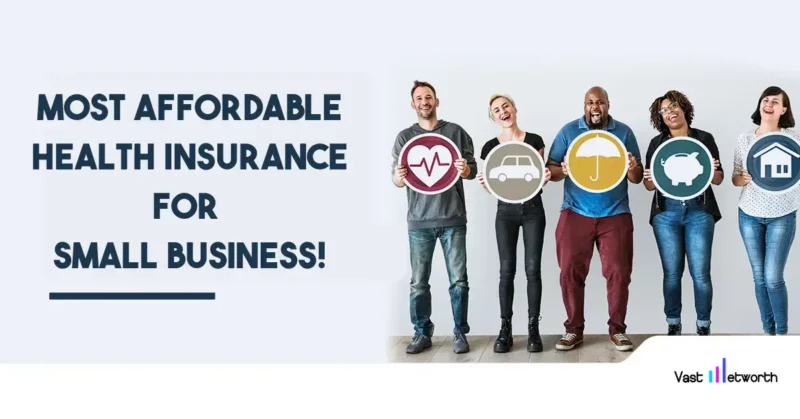 Frequently Asked Questions
How do I obtain an affordable health insurance for small business?
Check out the finest health insurance companies for self-employed people if you're self-employed.
Otherwise, you have a few choices: The first option is to deal directly with a private insurer to obtain a fully insured or self-funded plan.
The second option is to examine plans available through the Small Business Health Insurance Options Program (SHOP) and acquire coverage either directly or through a broker.
While some states have substantial alternatives under this program, others have limited or no possibilities.
In most cases, enrolling in SHOP coverage is the only way to qualify for the Small Business Health Care Tax Credit, which could save you up to 50% on premium contributions. You must also meet other eligibility requirements.
Is it mandatory for small businesses to provide health insurance?
Although no employer is obligated to provide health insurance to its employees, businesses with at least 50 employees that do not provide health insurance are subject to the employer-shared responsibility payment.
If you choose to provide health insurance to your full-time employees, you must provide it to all full-time employees immediately after they become eligible, with a maximum waiting period of 90 days.
What Is the Cost of Small Business Health Insurance?
Your overall cost will be determined by numerous factors, including the location of your business and the network type you select.
In 2021, firms with fewer than 200 employees paid an average of $6,569 per employee for single coverage and $14,094 for family coverage for annual health insurance costs.
Experts advise maintaining group health insurance expenditures between 10% and 20% of annual revenue.