Vehicles are a useful commodity in today's world, especially because they provide all the comfort you'd ever need for transportation.
However, things can quickly go wrong because there are a million and one things that can go wrong when you go on your journey.
From small road accidents to a driver driving into you or worse, repairing a car is expensive.
However, you may avoid this by obtaining auto insurance from one of the 10 best car insurance companies in Nigeria, which we will go over in this post.
10 Best Car Insurance in Nigeria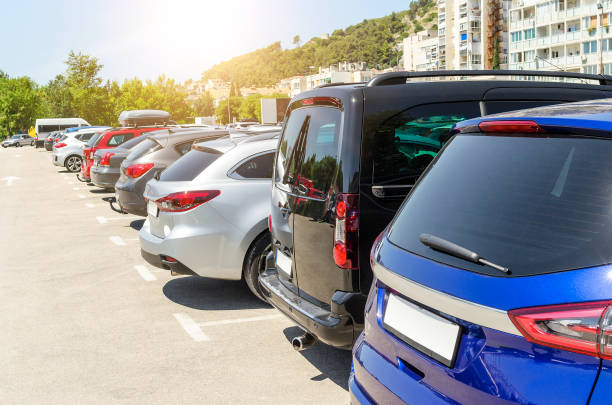 Below is a list of the best car insurance companies in Nigeria.
1. Cornerstone Insurance PLC
Cornerstone is one of the 10 best car insurance in Nigeria, offering anything from travel insurance to school fees and home insurance.
Essentially, they provide a wide range of coverage, including differing degrees of car insurance and third-party coverage.
Related What Does Third Party Insurance Cover Theory in 2023
2. Zenith Insurance
Zenith Insurance, which is owned by the banking giant Zenith PLC, is one of the best vehicle insurance providers in Nigeria.
Furthermore, their insurance is tailored to your specific requirements and budget. It also covers a wide range of vehicles, including cars, motorcycles, and trucks.
3. AIICO Insurance
AIICO offers collision, comprehensive, and third-party liability insurance. The insurance covers third-party property damage, liability, and medical bills.
It also covers personal injuries to you or your passengers in the event of an accident, as well as theft and fire damage.
AIICO Insurance is one of the top vehicle insurance companies in Nigeria if you want to save money, which we don't recommend.
Although they don't appear to be as helpful or responsive when it comes to customer service, they are normally very easy to deal with.
Read Also What Insurance Should My Builder Have in 2023
They aren't as lenient with claims; you'll need to provide sufficient documentation (pictures, an official estimate of repairs, potentially a police record, etc.), and processing claims can take a few weeks.
If you have a clean driving record, you may insure your automobile for as little as N400 per month.
By choosing one of their higher amounts of coverage, you can still get reasonable prices even if you have an accident or traffic infraction on your record.
4. Leadway Insurance
If you don't mind spending a bit more money for a hassle-free service, Leadway is by far the easiest and least stressful firm to work with, based on our experiences and the experiences of people we know. It provides one of the top vehicle insurance policies in Nigeria.
When it comes to fixing your vehicle and paying the repair provider (or you) on time and without trouble, Leadway is usually the better option.
Other firms may delay claim payments or be pickier about what they cover.
You can go over their plans and receive a price on their website, but you'll normally have to wait to get a precise cost estimate for a plan with them.
5. Anchor Insurance
Anchor Insurance is a leading provider of car insurance in Nigeria. This is because they provide a wide range of insurance and have been serving customers for a long time.
Anchor Insurance provides three types of motor insurance policies: motor third-party liability, comprehensive, and third-party only.
If you cause an accident while driving, the first coverage will pay for any injuries to others, including death, as well as property damage.
The second coverage only covers third-party damages; therefore, it does not cover any injuries or car damage you or your passengers may sustain in a collision caused by someone else.
6. Sovereign Trust Insurance
Sovereign Trust Insurance's cost and customer service are both great. Due to their website being down for months, you can't read their vehicle insurance pages or request a quotation from them online.
This forces you to visit a physical place if you want to get a quote, as doing it over the phone sometimes appears difficult.
If you live near one of their physical stores in Lagos, they should be considered because of their lower costs and great customer service. They provide one of the top vehicle insurance policies in Nigeria.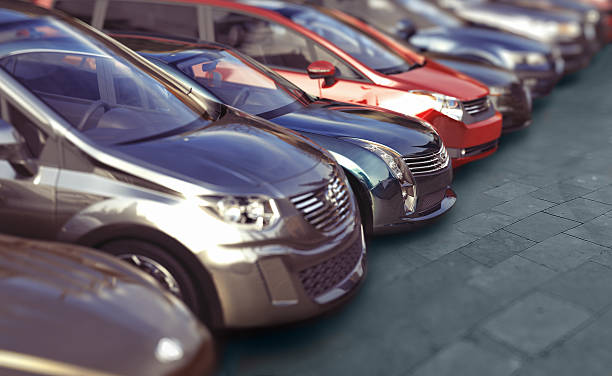 7. AXA Mansard Car Insurance
AXA Mansard is a leading provider of car insurance in Nigeria. Young drivers and those with a shaky driving record may be interested.
AXA Mansard offers car insurance in a variety of types, including comprehensive, third-party liability, and fire and theft. The company provides some of the most affordable insurance rates in Nigeria.
See more: Combined Car and Home Insurance: Everything You Should Know
The best feature of AXA Mansard's auto insurance is that you can pay for it in a variety of ways, including monthly installments and lump sums at the end of your policy period. You can also pay for your coverage online with a debit or credit card.
8. Consolidated Hallmark Insurance
Consolidated Hallmark Insurance is another reputable insurance provider in Nigeria. They provide one of the top vehicle insurance policies in Nigeria.
Their comprehensive policy covers coverage for vehicle damage, fire, and theft, as well as any damage you may cause to another person's vehicle or property.
The third-party insurance will cover your liability up to N1,000,000 for any property damage caused by your car for as little as N15,000.
They are undeniably talented at what they do. Car insurance is one of their most popular services, and they are available to satisfy all of your insurance needs now and in the future.
9. Old Mutual Nigeria
Old Mutual is one of Nigeria's oldest insurance companies and one of the best at what it does. They are one of the best vehicle insurance suppliers in Nigeria.
Under this all-inclusive policy, our vehicle will be insured against accidental damage as well as loss due to fire and theft under their comprehensive and third-party coverage.
Under Comprehensive Coverage, they provide three packages: Auto Diamond, Auto Gold, and Auto Silver.
The Auto Diamond package includes a 10% premium refund if no claims are filed within the first two years of the policy, a new car replacement if the vehicle is totaled within the first two years of purchase, and free personal accident insurance for the insured individual.
10. NEM Insurance
NEM Insurance is a direct insurance provider based in Lagos, Nigeria. Mr. Oladipo Adelakun, the Managing Director of NEM Insurance, formed it.
Since its inception in 2017, the company has provided insurance services to customers throughout Nigeria.
The organization conducts business through its offices in Lagos, Abuja, and Port Harcourt. It has developed to become one of the best vehicle insurance providers in Nigeria.
NEM Insurance offers comprehensive insurance options for individuals and businesses of all sizes, emphasizing customer service.
Their product portfolio includes, among other things, trip medical insurance, house insurance, auto insurance, and commercial vehicle insurance.
Conclusion
You can't go wrong with any of the top 10 best car Insurance in Nigeria listed above. However, before purchasing, compare insurance from multiple firms and choose what works best for you.