This article portrays full details of Mark Essien Net worth, Biography and Early life, wiki, Education, Career, Strategy, Awards, Marriage, Net worth, Social media, and other career investments.
Mark Essien is a software developer, Founder, and CEO of Hotels.ng, an online travel agency that helps travelers with hotel bookings, and also founder of HNG Internship.
He's a computer Engineer, an Entrepreneur, and a Nigerian startup investor who studied in Germany, focusing on Robotics. Mark frequently speaks on TEDx speaker, where he talked about leveraging networks.
Biography and Early Life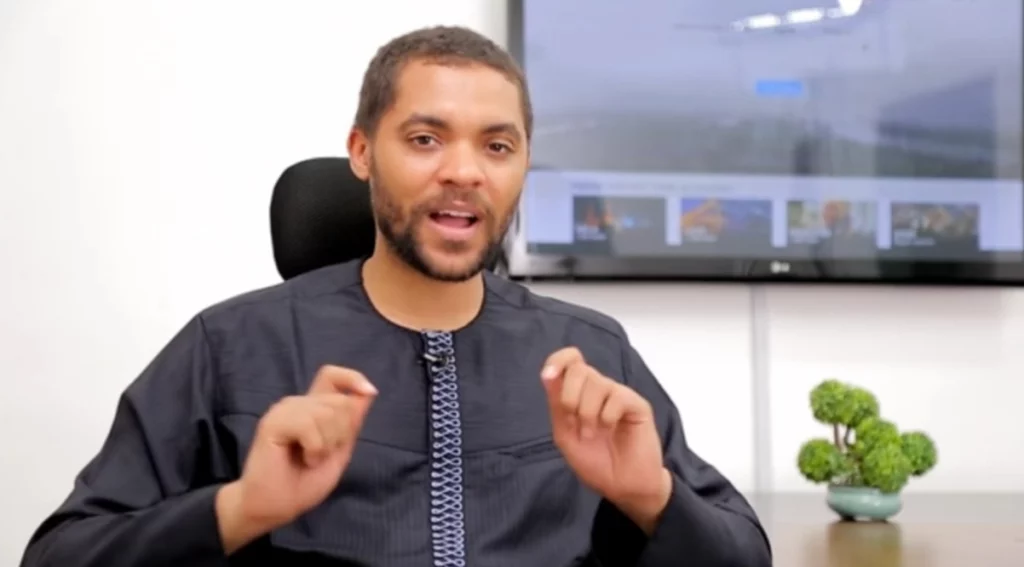 Mark Essien was born in Ikot Ekpene, Akwa Ibom State, Nigeria, on 18th December 1980. Mark Essien is a great leader, coach, motivator, and wonderful to work with.
He was born into a political home, his father being a political figure while his mother is a good educationist who owns a school.
Being born into this family, Mark grew up highly intellectual with good discipline. He loved to be an entrepreneur, more of the reasons he passed huddles regardless to make his firm stand.
Being the CEO of a highly recognized hotel booking service provider in Nigeria is more credit to his hard work and consistency.
Mark has a solid work ethic and is forward-thinking. His primary advice to upcoming entrepreneurs remains "pick the right people to work with" and "never ignore social media for branding and customer acquisition," with these, the sky is your limit.
Education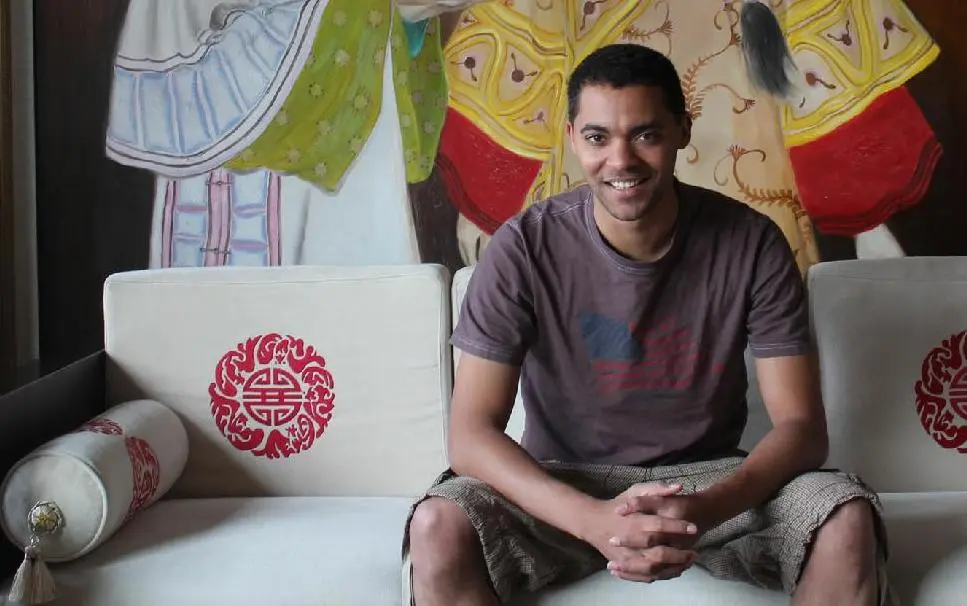 Mark Essien started his academic life in Akwa Ibom. He attended his primary school education at Monika Kindergarten in Ikot Ekpene, Akwa Ibom his mother's school.
He gained his secondary school certificate from Federal Government College Ikot Ekpene. After this, he moved to Germany to further his education.
He obtained his Bachelor of Engineering (B.Eng) degree in computer hardware Engineering from Beuth Hochschule Merlin, Germany.
He also studied for his master's in Germany, obtaining an MSc degree in computer science from Freie Universitat Berlin, Germany.
You may also like to checkout:
Iyin Aboyeji Net Worth, Biography, Early Life, and Lot More
Ire Aderinokun Net Worth, Biography, Early Life.
Career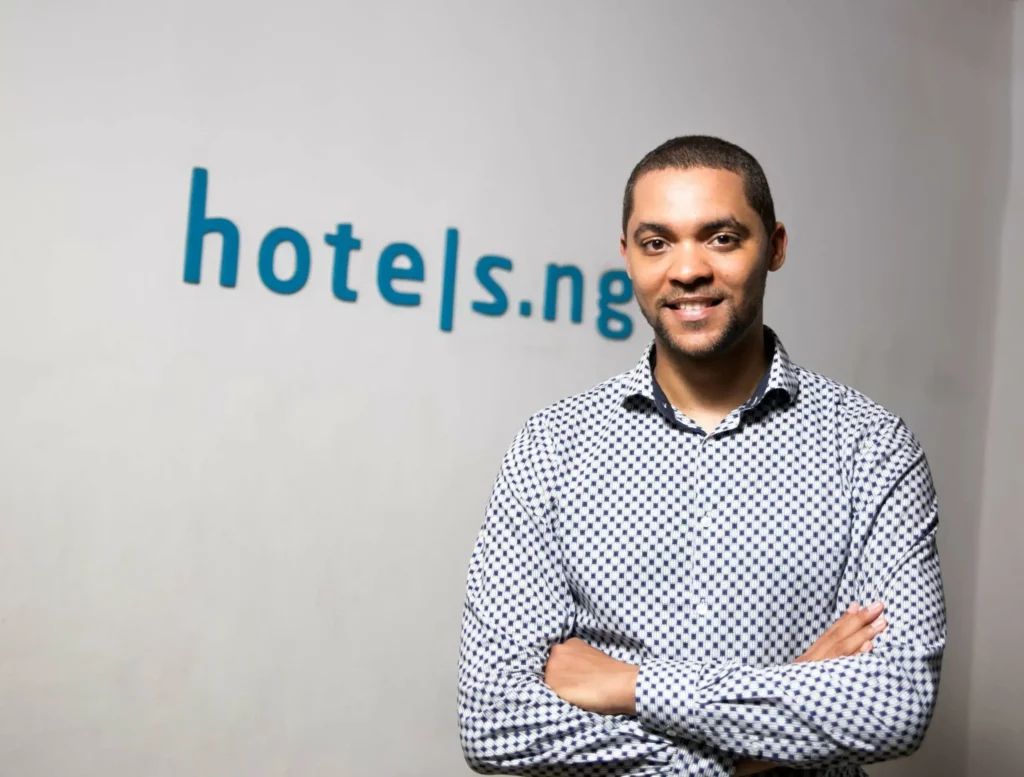 He started pursuing his career when he got to Germany. He started working part-time as a cinema attendant for about two months.
After he resumed night shift work taking care of a paralyzed man, all these were done when he pursued his mandatory German language program and A-level examination. He learned programming during this period.
Mark Essien developed Gnumm, a file-sharing software that snoopstar.com acquired. He later worked with snoopstar.com, where he gathered more knowledge that led to the insight of Hotels.ng.
Mark founded Hotels.ng in 2012 when he flew to Nigeria. At first, he started in Calabar, Nigeria, before he moved to Lagos State, Nigeria, listing just the hotels. Before innovating it into a booking site.
The main findings of hotels.ng were Mark Essien, Jason Njoku (CEO irokotv), Echovc, and eBay founder of Omidyar's Omidyar network, all from Nigeria.
Mark Essien used the most critical branding to improve hotels.ng which is social media. He started by adequately maintaining a Facebook account branding himself and later led to the company's branding.
Hotels.ng have sold millions of dollars of hotel rooms without marketing. This was achieved simply by leveraging technology wisely.
The most prominent challenges hotels.ng face comes from the hotel's end, which understands online services for the first time. They go the extra mile to give the customer a better hotel experience.
Mark is not done thinking for the future; his goal now is to contribute towards the hotel's end and help them improve their services, such as organizing training for receptionists and managers on maintaining standards. They still aspire to cover the whole hotel in Africa.
Other Career Investments
As the CEO of Hotels.ng, Mark has grown amazingly using his leadership style. Mark has also co-invested with spark.ng in an online startup.
He also invested with ogaVenue, an event venue booking platform having over 6,000 event venues across Nigeria.
Hotels.ng launched hotels.African and fly.African for booking hotels and flights in Africa.
The strategy adopted by Mark Essien in Hotels.ng
According to Mark, he adopted only but three strategies to maintain standards in the Labour markets of which are:
Understand what people are doing
Keep on experimenting
Understand what it means to have a monopoly position and what drives you into that.
Awards and Recognitions
Forbes list of Africa's 30 youngest entrepreneurs 2015
21 Nigeria Tech CEO's at the top of their game 2015
100 most influential young Nigerians 2016
100 most influential young Africans 2016
Marriage
Mark Essien got married to his amazing wife, Jenni Naiaretti, on 8 April 2018. She is a developer as a profession.
Mark Essien Net Worth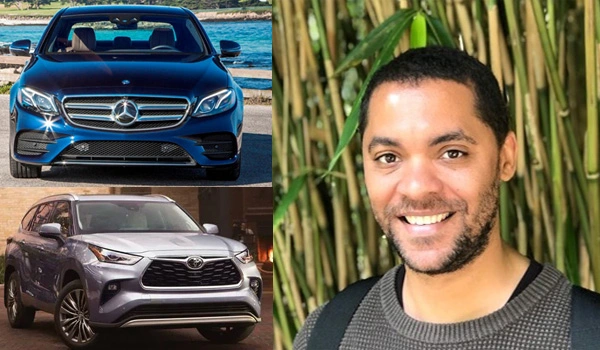 Mark Essien is one of the most influential Entrepreneurs young Nigerians look up to. Mark Essien is one of the youngest tech engineers and CEO of hotels.ng, Mark Essien's net worth is over 8 million dollars.
Social Media
Facebook- Mark Essien.
LinkedIn – Mark Essien.
Website: markessien.com
Mark Essien Net Worth